Bio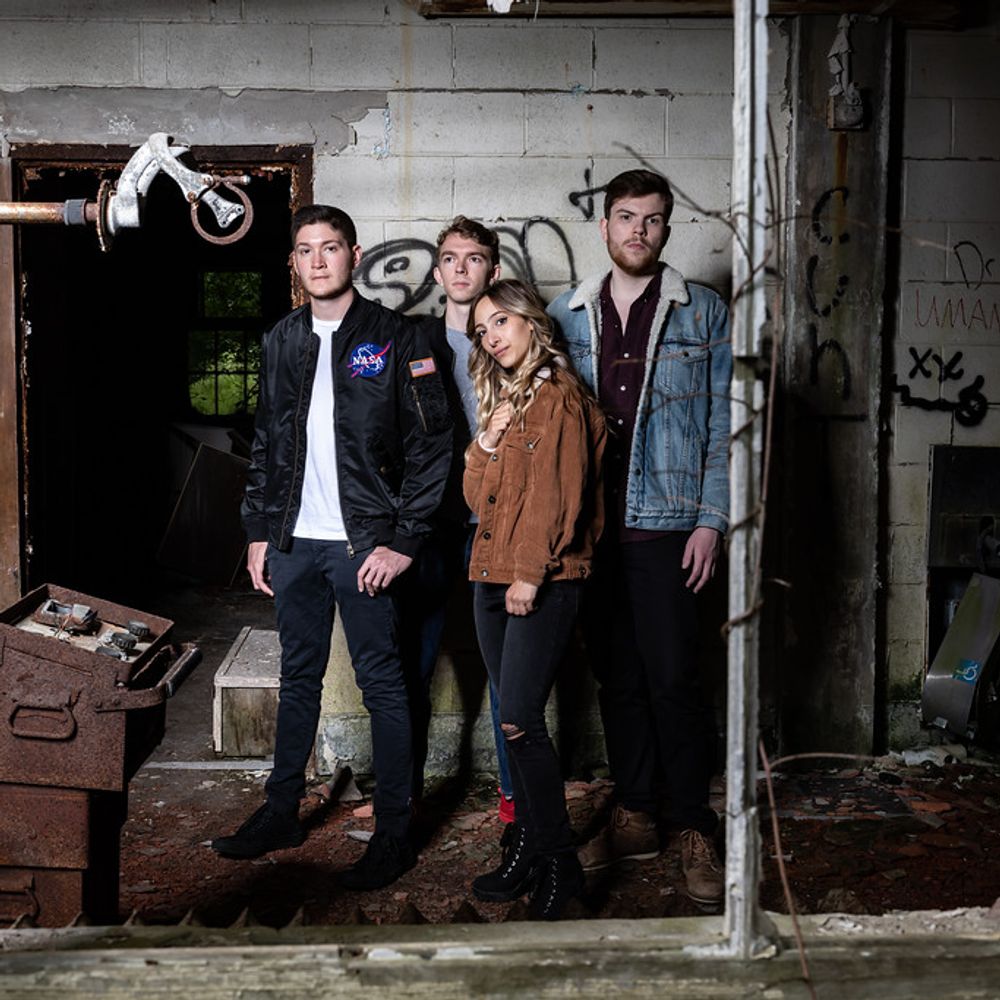 Augystine
Augystine is a four piece Rock band from Westchester County, NY, which blends the sounds of timeless rock artists such as Black Sabbath, Led Zeppelin, and Velvet Revolver with elements of the blues and modern rock. This band is a "must hear" for fans of more current acts like Royal Blood, Rival Sons, Nothing But Thieves and The Dead Weather. Their original songs match high energy, percussive vocals with gritty guitar lines, supported by a rhythm section that always sits right in the pocket. Augystine's current lineup consists of Britney DiTocco on vocals and rhythm Guitar, Matt "Freddy" Marin on lead guitar, Greg Vance on bass, and Jakob Rush on drums. The band's chemistry is apparent at their live shows, where they bring an intensity of emotion to their songs which could only be demonstrated by a group who has been playing together for years. 
After​​​​​​ circling the local rock scene in various other projects, Augystine came together in 2014 to perform at a charity event. During these rehearsals, the members discovered they had undeniable musical chemistry, and decided to continue working on original music. The band released a self titled EP under the name of Fiction in 2016, followed by a tour of the Northeast. In 2019, the band changed their name to Augystine, to signify their transition to a more mature style of writing and production, and wrote a new batch of songs with an updated style. 
Augystine released their debut album, Nothing Comes for Free, in July of 2019, which features session drummers Matt Ruggiero (Reckless Serenade) and Jason Milhonic (The Enigmas), and was produced, mixed, and mastered by Nick Sochan (Reckless Serenade). Inspired by a number of life changes, this album is the result of the bandmates attempts to quantify their feelings into musical expression. The opening track, "Nothing Comes For Free," seems to shake the listener awake. It's quick tempo and its aggressive, syncopated feel sonically convey feelings of deep frustration. You can feel the band's dissatisfaction with the mundane in the sludgy riffs and sassy vocal delivery of "HateHateHate." "Dead or Dreaming" hits a softer note, dealing with the topic of unrequited love, and poses the question: When is it time to give up on someone? The band released a music video in 2019 for the title track, "Nothing Comes for Free." This song was chosen for the video and as the title track because it is the band's attack on apathy. It's a song which reminds us all to take action and regain control of our own lives. 
The band is currently in the studio, writing songs for their follow up release. In this follow up, the band hopes to experiment even more with production, arrangement, and structure, while still writing honest songs reminiscent of classic rock and blues.